Want to Invest in Real Estate but Don't Want the Hassle or Don't Have the Funds? Try Crowdfunding.
By Peter Rizzo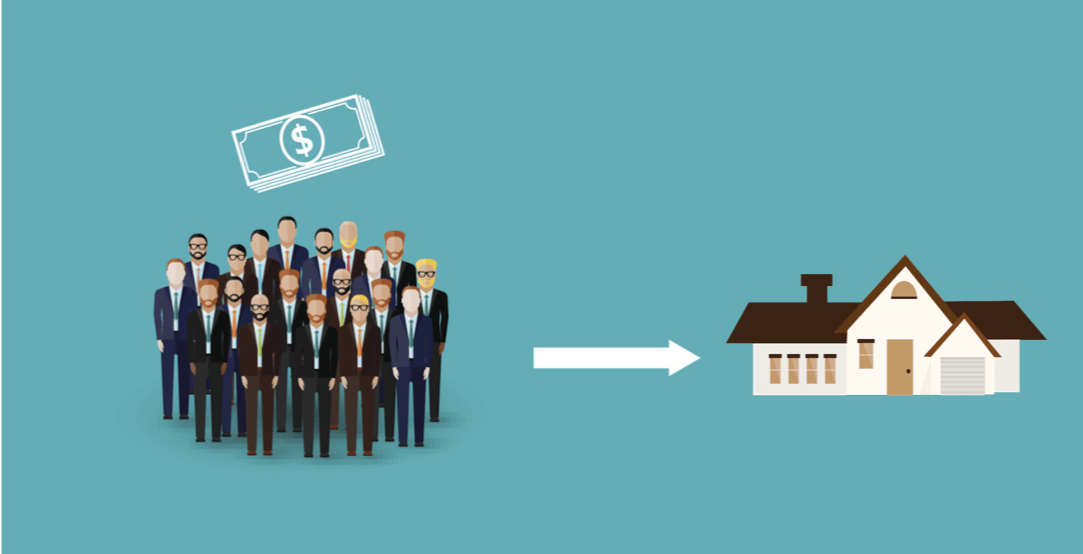 In the past, if a developer or a loan consolidator wanted financial partners in an investment, they would gather a group of banks and see who wanted what percentage of the investment. These investments were often lucrative and extremely safe. This type of investment was also offered to wealthy investors, hedge funds, insurance companies and any other high-powered financial institution that wanted to get involved. With the dawn of the Internet, the idea came about to get a group of investors whose only commonality was a high net worth and that they execute their investment searches by electronic communication. This is how crowdfunding came about. You can crowdfund all sorts of things like paying for a wedding, a kidney transplant or any other idea you could entice people to spend money on. Investing in lucrative opportunities was still out of reach for most investors so they went to accredited investors (Who Is an Accredited Investor? Rule 501 of Regulation D of the Securities Act of 1933 (Reg. D) provides the definition for an accredited investor. Simply put, the SEC defines an accredited investor through the confines of income and net worth two ways:
"A natural person with income exceeding $200,000 in each of the two most recent years or joint income with a spouse exceeding $300,000 for those years and a reasonable expectation of the same income level in the current year …
"A natural person who has an individual net worth, or joint net worth with the person's spouse, that exceeds $1 million at the time of the purchase, excluding the value of the primary residence of such person."
But low and behold the state-by-state and federally non-accredited investors are being let into the fold. The site crowdfundinsider.com has the latest information on crowdfunding sites and opportunities. For you real estate junkies, the site biggerpockets.com is a hub for real estate investors and those trying to crowdfund their smaller real estate projects. You can dip your feet in for as little as $2500 on some investments.
Here are some crowdfunding platforms available:
So if you want to learn about an investment channel without going all in and looking for just a taste – give crowdfunding a try.