IRS Filing Requirements for a Multi-Member CheckBook IRA LLC
by Jordan Sheppherd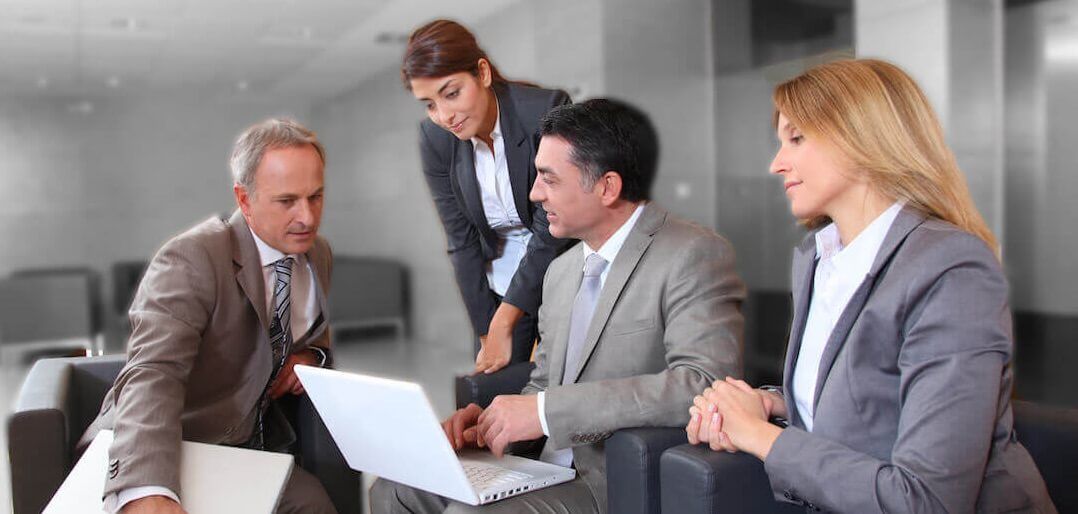 In an earlier post entitled IRS Filing Requirements for a CheckBook IRA LLC, I explained why a single-member IRA LLC or an LLC with one IRA as the owner was not required to file a Federal Tax return (assuming the LLC did not incur any Unrelated Business Taxable Income). But what happens if the LLC has multiple members or owners?
This article will be considerably shorter than the last one, for the simple reason that I laid a lot of groundwork out in my earlier post, and there's no need to rehash it here. I suggest you glance through the earlier post before you read this one. Please note that I am assuming that the multi-member LLC did not incur any Unrelated Business Taxable Income.
I'll give you the bottom line first, and then we'll work toward the how and why of it.
Bottom Line
A multi-member IRA LLC must file a Form 1065 Partnership return, and also complete a Schedule K-1 for each owner of the LLC.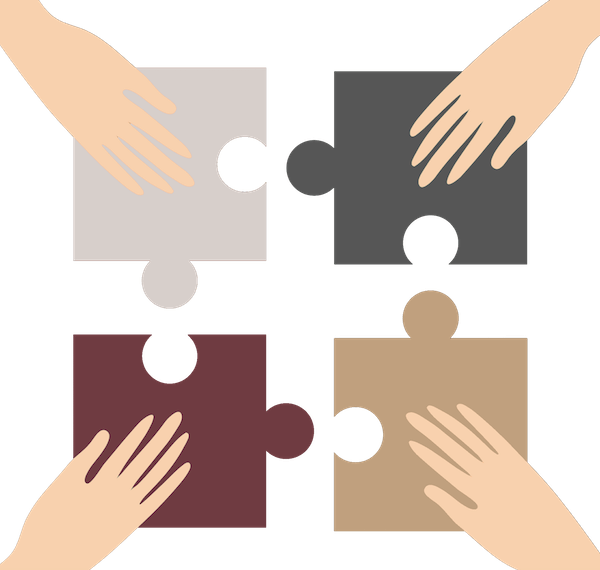 A partnership is a flow-through entity.
So that we don't confuse our terms, it is important to remember that there are many types of "partnerships", from General Partnerships, to Limited Partnerships, to Limited Liability Limited Partnerships (a bit of an awkward name, that one), and others.  Each of these partnerships are statutorily defined entities that are formed for specific purposes (read: doctors, lawyers, dentists, construction companies, etc…).  In this case, however, we're not talking about one of those entities, we're dealing with a Limited Liability Company (LLC) with two or more owners.  The reason why I'm using the term "partnership" to refer to this structure, is that the IRS will treat the LLC with two or more owners, as a partnership for tax purposes.
To put it more succinctly, while all of those partnerships may be different from each other, and from an LLC with multiple owners, all of them are classified as partnerships for tax purposes, and have the same filing requirements.  To put it even more succinctly, in the eyes of the IRS, all of them are the same when it comes to filing requirements.
A partnership is a flow-through entity.  This means that as the partnership earns income, it passes the tax liability of that income back to it's owners.  The partnership itself never pays taxes.  Every partnership must file an informational tax return, and prepare income statements for all the owners of the company.  The return itself is IRS Form 1065; the income statement to the owners is Schedule K-1.
Partnership Example
Let's look at an example to see how this works in a normal situation: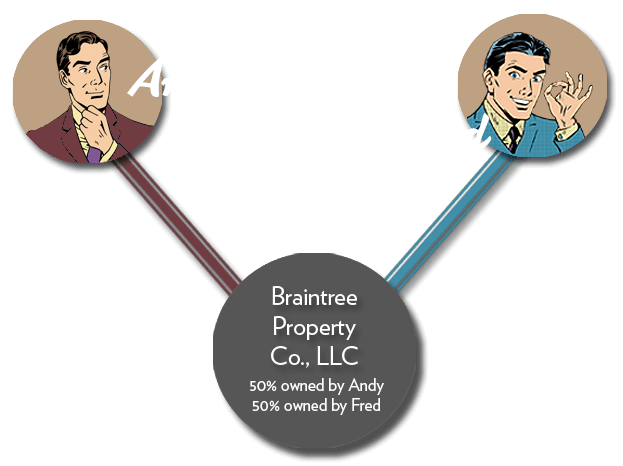 Andy and Fred decide they would like to invest in real estate. They don't want to do it individually, but would like to partner up and take advantage of combining their funds to buy and hold rental property. They formed an LLC named Braintree Property Co., of which each of them own 50%. Since the company has two owners, the IRS will treat this LLC as a partnership for tax filing purposes.
Now let's fast forward to the end of the year: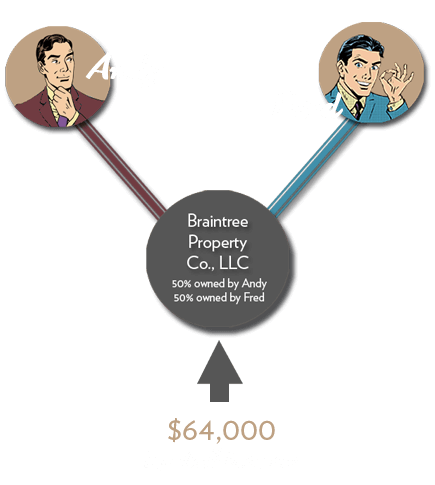 We see that in the course of the year, Braintree Property Co., LLC has bought some property, and earned a total of $64,000.
Here's how the filings would go:
Braintree Property Co., LLC would file a Form 1065 with the IRS to report the earnings of the company itself. No tax would be due here, remember; this is just an informational filing.
Next, Braintree Property Co., LLC would complete two Schedule K-1 forms – one for Andy and one for Fred. The K-1 forms would show the respective share of the income for each owner, which in this case would be $32,000 to each. Andy and Fred would both have to declare, and pay taxes on, the $32,000.
In real life, Braintree Property Co. would be able to write a number of things off which would reduce the amount of income, but this is just for illustration purposes.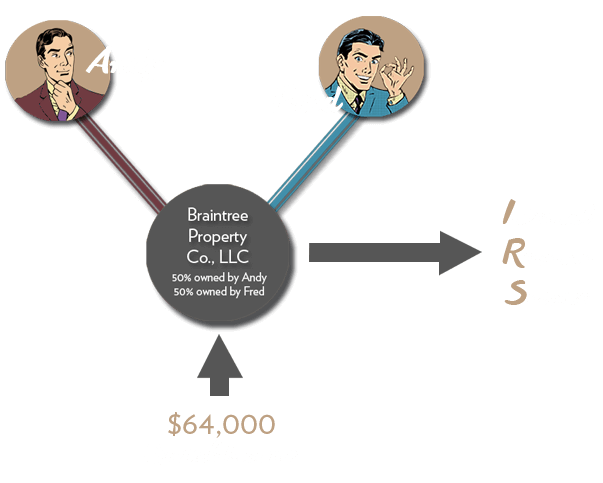 * While the partnership would file the 1065 Partnership Return, the partnership itself would owe no tax. The tax liability is passed to the owners of the LLC by way of the Schedule K-1.
* The Schedule K-1 acts like a 1099; it shows the amount of income Andy and Fred have made as a result of their ownership in the LLC. In this case, Andy and Fred would each receive a Schedule K-1 for $32,000.
IRA LLC Partnership Filing Example
With that in mind, let's simply lay the IRA LLC structure over the top of our earlier example.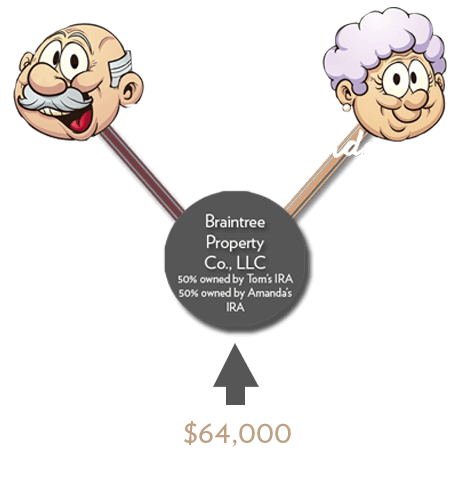 Here, we have a company named Grey Hair Holdings, LLC.  This company is owned by two IRA accounts; one belongs to Tom, and the other belongs to his friend Amanda.  Let's not change anything else from our example above.
This LLC is going to buy rental property, and throughout the course of the year it earns $64,000.
You can see it's the same as before. Grey Hair Holdings, LLC files a Form 1065 with the IRS, and prepares Schedule K-1s for Tom's IRA, and for Amanda's IRA. Like any other informational return, two copies of the K-1 must be sent out: one to the IRS, and one to the owner of the entity. So in this case, a copy of each K-1 would need to be sent to the Custodian of Tom's and Amanda's IRAs.
Because an IRA enjoys tax-deferred status (or tax-free in the case of a Roth), the income earned by Grey Hair Holdings, LLC would not be taxable to Tom's and Amanda's IRAs. The IRAs' tax deferred status would cancel out any income that would otherwise be taxable. Remember, we're assuming Grey Hair Holdings has not incurred Unrelated Business Income Tax.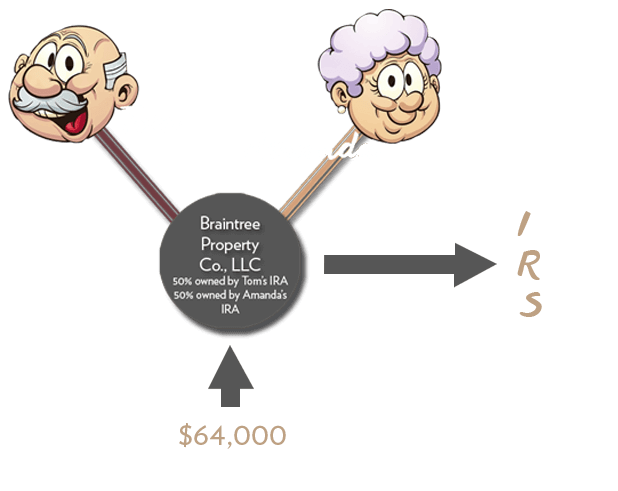 If you are in a situation where there are more than two owners of an LLC, or there are mixed owners in the sense that some of the owners are IRAs and others are persons or entities – the same concept applies.  The bottom line is that the partnership itself files a Form 1065 return, and then prepares Schedule K-1s for each and every owner of the company, irregardless of the type of owner (IRA, person, other entity).
You should have a competent CPA handle the filing, unless you're intimately familiar with all of the ins and outs of a partnership return.   This article is intended only to provide a conceptual overview.
As always, should you have questions, please feel free to comment below.
Invest intelligently. Enjoy the rewards.