Short Term Rentals, Are They for You?
by Peter Rizzo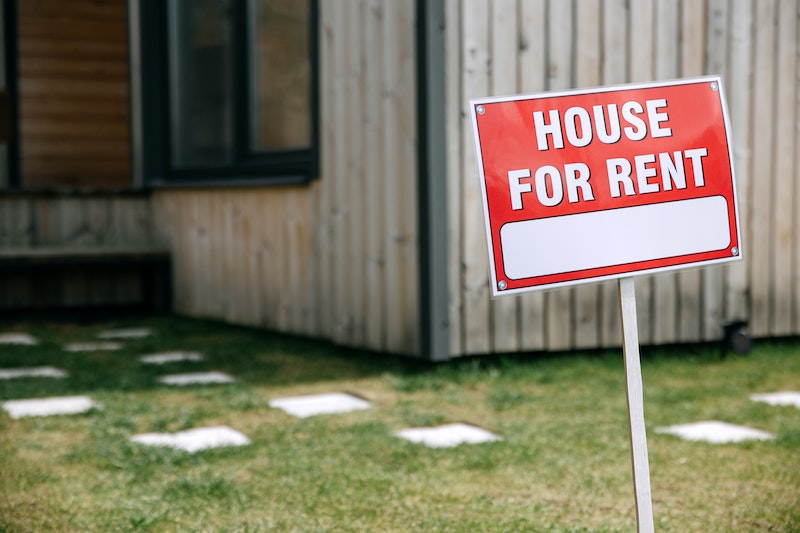 In a fluctuating real estate market, short term rentals have become very popular. People are not looking at the appreciation but, at the return on investment that they can get from them. There are a few things, though, that you should know as you delve into this form of investment.
Short-term rentals (STRs) have gotten a lot of attention over the past decade with the rise of Airbnb, Vrbo, and other companies. And, during the COVID-19 pandemic, STRs turned out to be a good bet for real estate investors. Data suggests that revenue per room was only down about 4.5% in the first half of 2020—despite a 65% decrease for hotels and an estimated loss of $1.3 trillion for the tourism industry as a whole.
What is a short-term rental?
An STR is a property that is rented out for a short period of time. Typically, any rental contract longer than six months is considered "long-term," so a short-term rental can be rented out for periods as short as one day or as long as a few months.
Typically, we see STRs used for vacationing and stand as formidable alternatives to hotels.
Why purchase a short-term rental property?
Very lucrative
First things first—short-term rentals are highly lucrative.
Because of the nature of STRs, you can earn more money per month than a traditional rental—provided you've done your homework and landed a great property in a popular area.
Just think about it. If you charge $300/night for a property that's booked for 18 nights out of the month, then you can gross $5,400/month for a property that's booked, on average, about 60% of the time.
You'll have to calculate in the property's rental-related expenses—which we'll talk about later—but, let's say it costs $2,500/month to pay the taxes and the mortgage, maintain the property, and cover other expenses. When we consider that the average three-bedroom home in the United States is rented out at nearly $1600 a month, you're still way ahead by opting for a short-term rental.
High demand
If you can nab a property in a sought-after tourist destination at a reasonable price, then you've hit the short-term rental jackpot.
Vacation rental demand is through the roof, and platforms like Airbnb and Vrbo have made huge strides against the hotel industry, so properties in these areas are typically an excellent investment. As long as you conduct your research and find a property that checks the boxes, you won't have a hard time finding occupants.
More growth to come
Properties in prime vacation spots also tend to appreciate relatively well. It's not a bad gamble to purchase something in an area that's experiencing a lot of growth. Plus, since short-term rentals offer more flexibility in the rates you can charge, you'll be able to take advantage of price appreciations happening market-wide immediately rather than waiting for the end of a lease agreement to hike the rates.
How to find a good property
Before making any investment, quality research is key.
When it comes to short-term rentals, you may have to explore outside of your local market to find the right properties. Areas with a strong tourism sector tend to yield the best results, as the demand from vacationers will be higher.
Finding deals can be a challenge, but let's go over how you should conduct research to put yourself in a position for the best results possible. This includes:
Evaluating the market
Before you begin looking for actual properties, you need to determine whether the market you're attempting to enter is worth your time.
Off the top of our heads, we can think of tons of popular tourist destinations in the United States: Austin, New York, and Charleston, just to name a few. But just because we know that these markets boast strong tourism industries, doesn't mean you should invest in them.
Competition for STRs is fierce in many of these areas, which helps to drive prices up. As such, finding a deal is hard, and when you do find something, it might need more improvements and repairs than you bargained for.
It would be smart to start by evaluating the number of visitors to the market over the past year. Most of this data is published online so it's easy to find. Some areas might require you to dig deep to find the values, but, typically, a Google search for "Charleston tourism stats," will provide you the type of information you need. In fact, cities will often publish their tourism data in an effort to garner more interest from investors and tourists.
Once you have these numbers, take a close look at year-over-year growth. Are more visitors arriving each year? If so, that's a good indication that the real estate market will continue to appreciate, adding to your equity margins. Plus, you can use this information to help avoid vacancy woes later down the line.
You also want to see what the area's local economy has been up to. The best way to approach this is through qualitative means. You can do that by looking up local news articles or reading local government websites for announcements. You're looking for information on new developments like hotels, clubs, restaurants, sports venues, concerts, or anything that brings in tourists.
If you see a lot of news about recent development and attractions, it's likely that this area is making an effort to invest in its tourism infrastructure. That gives you a good reason to purchase an STR in the area.
Overall, you're looking for local economic and tourism growth. The more strength in this arena, the more likely it is that your investment will pay off.
Evaluating seasonality
Another major factor in short-term rental investing, is the seasonality of the market you're looking to purchase in.
In many areas, tourism only occurs at certain times of the year. For example, tourism to beaches tends to lag in the winter months while the flow of visitors to mountain cabin retreats remains steady throughout the year.
Or, some markets may experience brutal winters that create a lot of snowfall, which can push away tourists. However, that same market could have an amazing autumn season with sharp leaf colors, causing a huge tourism boom.
Taking a deeper look at the market's monthly data for tourism while studying weather patterns, geographical factors, and geological features, is critical to finding a strong year-round tourist season.
A prime example is Asheville, North Carolina. Asheville is a strong tourist city nestled in the Blue Ridge Mountains and hosts a robust summer and fall tourism season. By winter, tourism slows down—although not completely. Because the mountains are a unique geological feature, the cabin and chalet rentals remain steady despite the cold weather. This also means ski resorts are open, making tourism a year-round industry in Asheville despite the inclement weather.
In other cities, you might have flat terrain that cannot support skiing or picturesque cabin scenes in the winter. In turn, you would see a visible drop in tourism when cold weather strikes—which would mean that tourism in these areas follows different trends than in areas like Asheville.
Finding a year-round tourism market is ideal. That said, if you were to invest in markets with robust seasonality, then your investment could still be worth it.
Know the local laws for Registration
Many cities are now requiring registration for short term rentals. It's important that you know the registration requirements in the city you're purchasing in, for some are very easy to comply with and others can be very complicated.