Can I Put IRA or Solo K Cash Under the Mattress?
By Steve Sheppherd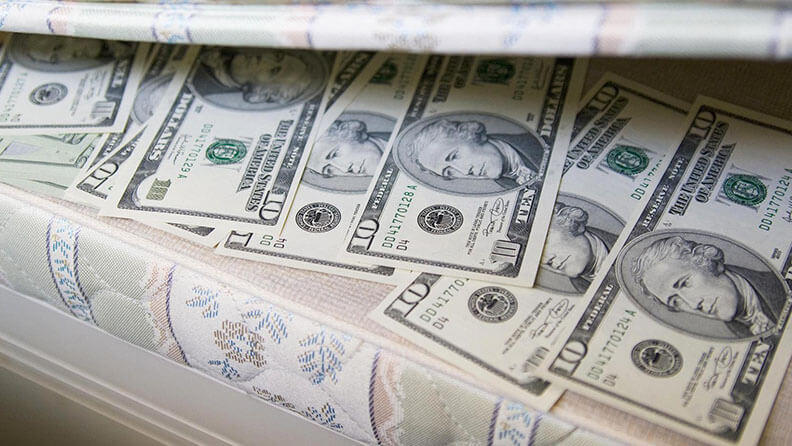 You can hold cash with a Check Book IRA or our Solo 401(k).
As manager of the IRA LLC or the plan administrator of the Solo k, you have the ability to hold cash and it doesn't have to be held at an institution. You could keep it in a safe. And some experts say it's time to do just that. Here's an interesting article from The Telegraph.
The manager of one of Britain's biggest bond funds has urged investors to keep cash under the mattress.
Ian Spreadbury, who invests more than £4bn of investors' money across a handful of bond funds for Fidelity, including the flagship Moneybuilder Income fund, is concerned that a "systemic event" could rock markets, possibly similar in magnitude to the financial crisis of 2008, which began in Britain with a run on Northern Rock.  (read more)