Is Crypto Currency for You?
By Peter Rizzo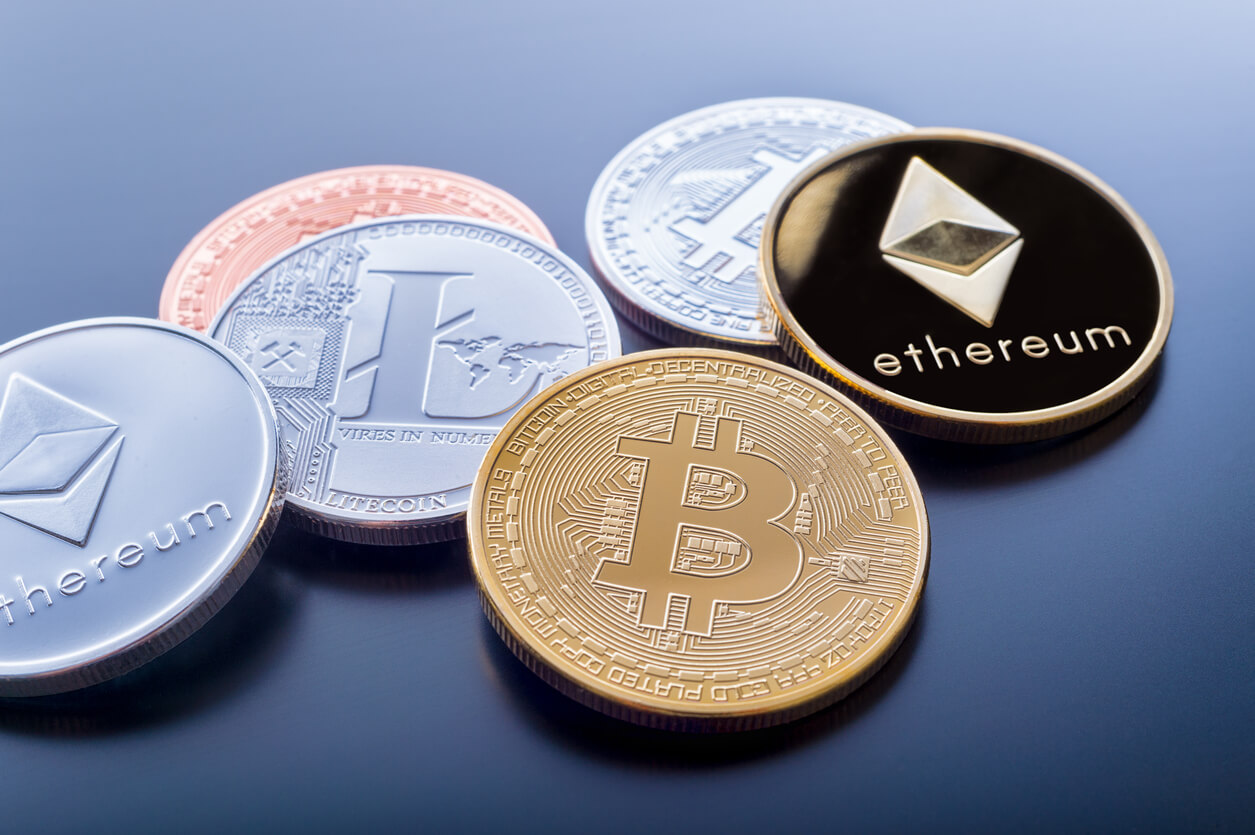 The last few months our phones have rung off the hook with people wanting to invest in Crypto Currency or Blockchain Technology with some of their retirement investment dollars. Most self-directed plans allowing Bitcoin or other Crypto assets are extremely expensive to maintain and don't allow you the ability to move money back and forth to different investments. This is why our Checkbook IRA or Solo 401k are such good choices for these types of investment.
We are always asked what we think of Crypto and our answer as with any investment is – INVESTIGATE INVESTIGATE INVESTIGATE!  —   Read as many articles as possible and watch as many videos as possible so you have a complete understanding of the investment. The other alternative is finding a trusted advisor or mentor to guide you through this new frontier of investments.
We found this article by Matt Whitaker, who writes articles for many financial publications, that we think is worth a read…
"Bitcoin in 2021: Volatility, Increasing Interest, & Safe-Haven Questions as Crypto Market Matures"
The first weeks of bitcoin in 2021 seem to have formed a microcosm of what is arguably the most visible feature of bitcoin trading—volatility.

After an astonishing run higher last year, bitcoin futures shot to a record above $42,000 in early January. But in less than two weeks, they had lost more than 20% of their value. By mid-February, however, the bulls were back in charge, and bitcoin made a new record above $45,000.

Such has been the story for much of bitcoin's life; particularly since bitcoin futures (/BTC) were launched a few years ago.

Still, the world's most valuable and recognizable cryptocurrency was at much higher levels than it was a year before because increasing interest from big Wall Street firms has added to retail investment dollars.

The year started off with a bang for institutional investors in bitcoin, with notable news including:

BlackRock (BLK), the world's largest asset manager, authorized two of its funds to invest in bitcoin futures
Hedge fund group SkyBridge Capital launched a bitcoin fund and invested $25 million of its own money
Grayscale Investments, a digital-asset manager that offers cryptocurrency investment vehicles, raised a record of more than $700 million in a single day
In February, CME Group(CME) launched futures for ether (/ETH)—the second most popular cryptocurrency
Also, in February, electric vehicle/battery giant Tesla(TSLA) disclosed in a filing that it had purchased $1.5 billion in bitcoin

Cryptocurrency Outlook for 2021

According to JB Mackenzie, head of futures and foreign exchange trading at TD Ameritrade, interest in bitcoin and other major cryptocurrencies will likely continue throughout 2021 due to the launch of CME Group's ether futures. In a virtuous circle, that futures product is a result of the increasing interest in cryptocurrencies and is also likely to fuel further interest in the asset class.

Volatility is also "likely to continue among cryptocurrencies, as is the question of whether they're safe-haven assets and alternative currencies," Mackenzie explained.

It also seems likely that investors will continue to try to get their heads around what a proper valuation for bitcoin might be.

Part of last year's price gains seem to have come as investors believed the cryptocurrency was an undervalued asset. As bitcoin gained momentum—along with bitcoin cash, ether, and litecoin—the move higher helped perpetuate more buying.

The question now seems to be how much more extreme volatility bitcoin investors will have to endure before a range develops, which would indicate a certain level of maturity in the young market.

 

Bitcoin vs. Gold: Is Bitcoin the New Gold? Not Yet

The rise in popularity with big money, as well as retail investors, magnifies the importance of whether bitcoin is a safe-haven investment like gold.

The precious metal has historically maintained its value, can't be printed like fiat currencies, and has less correlation to economic cycles than equities or risk-on investments like oil. Gold is also considered a hedge against the U.S. dollar and inflation, tending to rise as the value of the buck erodes.

Bitcoin was created as a digital currency that isn't linked to any government. In theory, it has the potential to be a hedge against volatility in traditional currencies as well as an asset that isn't correlated with traditional risk-on assets like equities. But a quick look at figure 1 shows bitcoin has been substantially more volatile than gold.

FIGURE 1: MAYBE, SOMEDAY, BUT NOT JUST YET. Much has been said about the future of cryptocurrencies as an alternative to gold as a safe-haven asset. But bitcoin futures (/BTC—candlestick) have been much more volatile than gold futures (/GC—purple line). Data source: CME Group. Chart source: The thinkorswim® platform from TD Ameritrade. For illustrative purposes only. Past performance does not guarantee future results.

 

Future of Cryptocurrency

Although it's possible the cryptocurrency will indeed become a full-fledged safe-haven asset and currency hedge, bitcoin maturation isn't yet complete.

For now, because there's so much correlation with equities, bitcoin remains a risk-on asset. But the question still remains of whether it can eventually become a "goldesque alternative," Mackenzie said.

For that to happen, investors will want to see more history of bitcoin performance to add perspective to what is still a relatively young investment.

At the same time, bitcoin may also be continuing a journey toward wider acceptance as a currency hedge. "As Bitcoin continues to be used globally, it will have an opportunity to gain traction as a currency hedge," Mackenzie added.

Like the safe-haven question, the currency hedge question doesn't seem like it will be definitively answered in the near term. The dollar and yen will likely maintain their importance as world reserve currencies and safe-haven investments for the foreseeable future.

But as the world's payment systems become increasingly digitized, it seems that bitcoin and other cryptocurrencies could continue to make inroads in their competition with traditional money. The February TSLA filing seemed to give a nod to both bitcoin arguments—the store of value as well as the payment facilitator. In its filing TSLA said bitcoin purchase aims to "diversify and maximize returns on our cash." But the company also said it plans to begin accepting bitcoin as payment.

Since its inception, the bitcoin story has continued to evolve. Now it'll be interesting to see how investor thinking about cryptocurrencies evolves in 2021.
Source: The Ticker Tape