IRA LLC Setup & Maintenance Info
The Importance of Getting it Right
There's no doubt that the Check Book IRA is an awesome structure. The number of things that can be done is impressive, and the ease with which they can be done is a breath of fresh air. Having said that, as with anything in life, it's important to get things right. This is your retirement we're talking about, after all.
It's important that you understand what can and cannot be done with the structure, and what will be involved going forward. We're here to help with that, and make it a point to spend as much time with our clients as needed in order to help them feel comfortable and understand what is expected of them.
Even after you're set up, you can call or email us with questions. It's all part of our job to back you up, and be here for you if you run into something that doesn't make sense.
$1,500
This is our fee to set up the structure. In the section below, you will be able to see what this fee includes. You can pay this fee from your IRA, or you can pay it with personal funds.
$150
This is what Our Qualified Custodian charges to open a new IRA, and pay the first year's account fee. This fee comprises the account application fee, and the IRA's first year Custodial account fee. This fee can be paid by credit card.
Note: Due to higher State filing fees, the setup fee for some states is higher.
$150
This fee will be charged by the Our Qualified Custodian to maintain your IRA from year to year. It is a flat annual fee.
$125
If you use a New Mexico or Missouri LLC, the registered agent fee is $125, billed each January. No other fees are due to the State of New Mexico or to anyone else. If you choose to have us form an LLC in a State other than New Mexico or Missouri, we will be happy to provide you with that State's yearly fee information.
What's Included
During the setup process, we:
Assist you in establishing a new Self-Directed IRA with Our Qualified Custodian

Assist you with transfers or rollovers of old accounts

Ensure name availability for the LLC, and check for trademark conflicts

Prepare and file the Articles of Organization to form the LLC

LLC filing fees are included in our setup fee

Prepare a proprietary customized Operating Agreement that is IRS compliant

Prepare subscription and membership documents to ensure the LLC is funded correctly

Secure a Federal Tax ID or EIN for the LLC, listing the IRA as the owner

Assist you in opening a bank account for the LLC, answering any questions your banker may pose

Assist you with, and answer any questions relating to, the funding of the LLC

Ongoing telephone and email contact – once you're a client, you're always a client

We use a number of Custodians, and in the course of the 12 years that we've been in business, we've worked with virtually every self-directed Custodian of note in the country.
We understand what it's like to have the kinds of questions you probably have about the Check Book IRA structure. Even if you've been spending time on our site, and have familiarized yourself with the basics, you'll still scratch your head occasionally when it comes to specific investments, or the ins and outs of a particular investment you may have in mind.
Since 2004, we've been proud to maintain an open-door policy with all clients. Have a question? Just ask us. We'll be happy to help you with whatever questions you have, and clear up any confusion. Need a CPA for a sticky tax question? If we can't help you, we'll turn you over to an excellent CPA we work with. Need an attorney who is an expert in IRA law to draw up a contract, or look at a complex transaction? Again, if we can't help you fully, we'll turn you over to an attorney we work with, who specializes in IRA and ERISA law.
We want to ensure you have what you need, so you're able to rest easy knowing if you have an issue that requires expert attention, we will be there for you. If it's something we can't handle, we'll put you in touch with someone who can.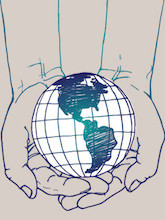 Clients in all 50 States, and 34 Countries!
Our clients are all over the world. We've been lucky enough to spread the globe with our client base, and we're proud of having helped such a widespread group of clients take control of their retirement.