The Federal Housing Agency Just Made Real Estate Investing and Money Lending Easier for the Individual Investor
By Peter Rizzo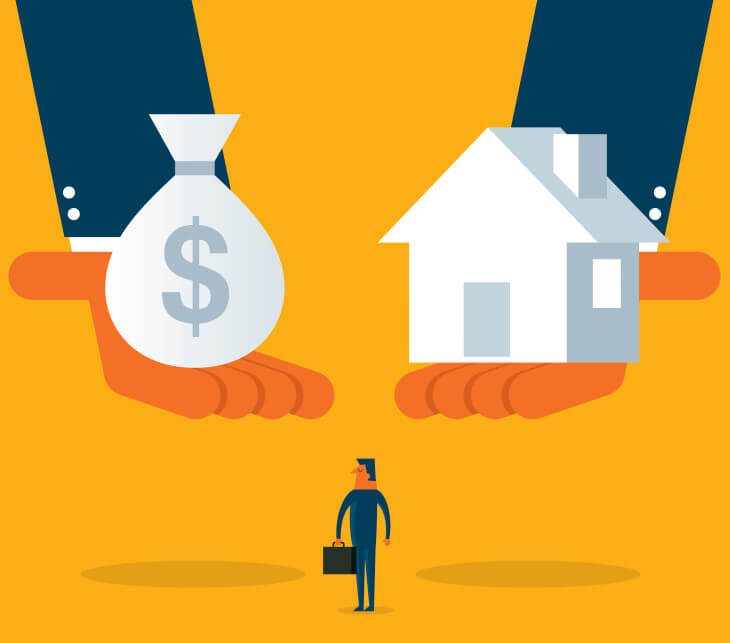 As a small real estate investor or moneylender, have you experienced competition from government agencies and large corporations buying up choice rental properties and driving up the prices two levels that don't make sense for investment? Well, things have changed! The Federal Housing Finance Agency made a little-known change in their policies which will help individual investors and moneylenders in a way that is invisible to the naked eye. This change was made with no publicity; I'll bet it is probably not even known by most financial advisors and Realtors. A good friend who is very active in real estate investment sales sent me this article. On the surface it looks like just another change of policy by a government agency. But if you dig deep into the article it opens the door for limitless investment opportunities and, also, it gives notice to home owners that prices are about to stabilize. What this change in policy does is take the federal loan programs out of the hands of big investors and gives a small investor equal footing when trying to arrange financing to buy property. If you're a private lender you now won't be competing with federally subsidized programs to loan money on rental or commercial real estate. As individuals, you will now be on equal footing. Read the article below and use it to your advantage.
And if you haven't set up a check book controlled retirement plan, now is the time. Feel free to set up a call to discuss your options anytime. You can click here and arrange a time that is best for your schedule.
Fannie and Freddie end institutional-investor loan programs

WASHINGTON – Aug. 23, 2018 – In a victory for Realtors, Fannie Mae and Freddie Mac said that they're ending pilot programs operating for the last several years to help institutional investors purchase of single-family homes for rental properties. The Federal Housing Finance Agency (FHFA), which oversees the two companies as well as the 11 Federal Home Loan Banks, announced the action Tuesday.

"What we learned as a result of the pilots is that the larger single-family rental investor market continues to perform successfully without the liquidity provided by the enterprises," says FHFA Director Melvin Watt.

The National Association of Realtors applauded the action, saying the companies' resources are better used for maintaining liquidity for home purchases.

"By financing the purchase of thousands of single-family homes for institutional investors to use as rentals, Fannie Mae and Freddie Mac compounded inventory shortages and affordability concerns, which are holding back prospective home buyers across the country," NAR said in statement.

In one deal NAR criticized last year, Fannie Mae helped lower financing costs for Blackstone Group in the purchase of some 50,000 single-family homes for rentals.

"Rather than focusing on allowing well-qualified Americans to build wealth through affordable mortgages options, Fannie Mae is actively financing large institutions to compete with them," according to a letter sent to FHFA by 2017 NAR President William E. Brown.

FHFA says Fannie Mae and Freddie Mac can still propose changes to their existing programs to increase financing for single-family rental housing purchases or propose ways to use single-family rental housing as a pathway to homeownership, which is generally another way of referring to lease-to-own arrangements.
Source: Robert Freedman, Realtor® Magazine
© Copyright 2018 INFORMATION INC., Bethesda, MD (301) 215-4688