3 Important Factors to Consider When Investing in Vacation Rentals
By Peter Rizzo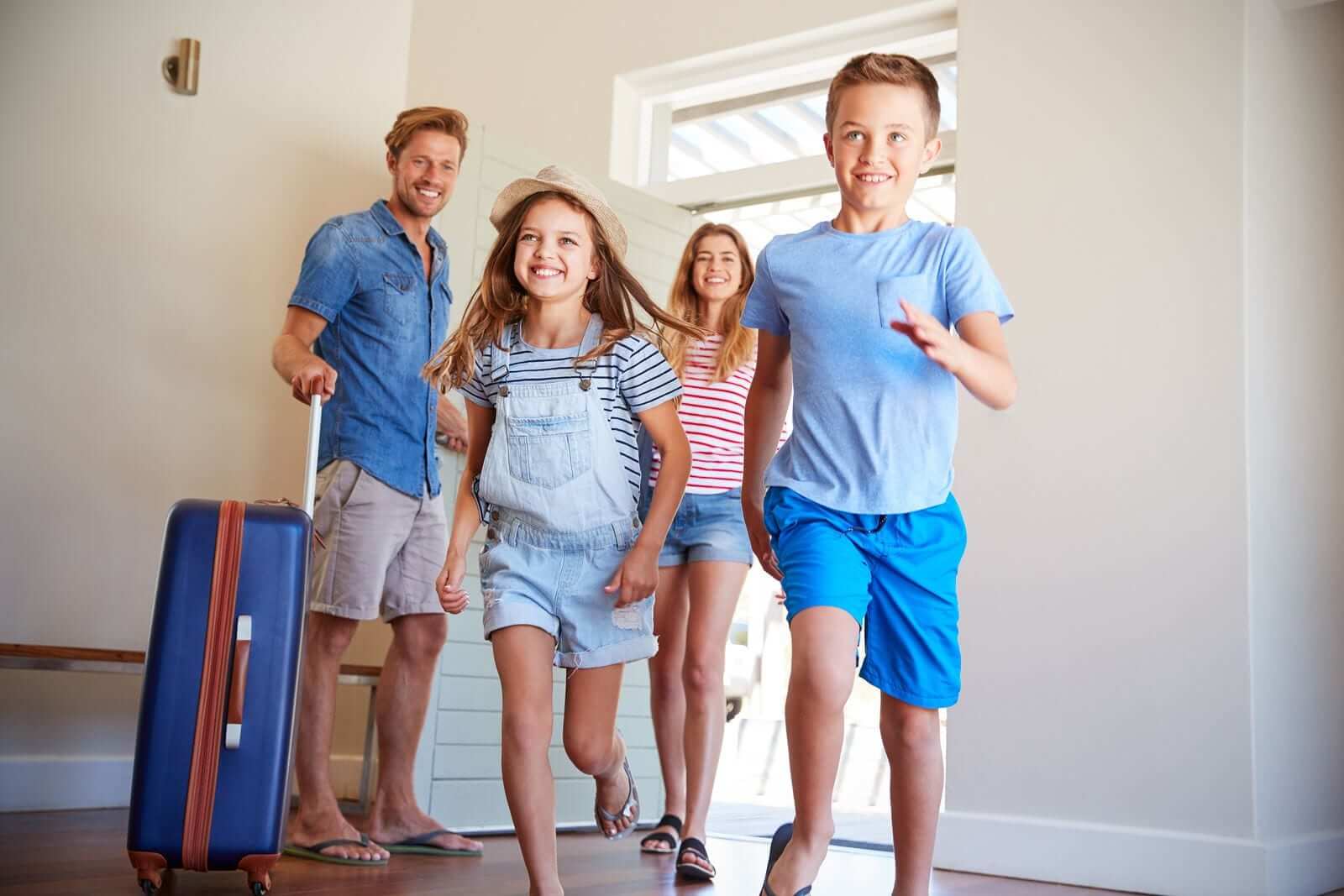 You are probably wondering why we would talk about vacation rentals a few days before Christmas, but surprisingly this is the time of year when people think most about their investment strategy for the upcoming year. More people working remotely and spending a portion of the year in vacation areas thus igniting areas that used to only be getaways.
Diversification is critical in any retirement strategy, and real estate investments offer an effective avenue for accruing equity and wealth, especially for retirement planners who don't want to singularly rely on their company pension or 401K.
Vacation rental properties have become popular investments over the past several years, and for good reason. Rental homes are an intuitive first step for those who are looking to dip their toes into real estate markets, and they provide a fairly consistent cash flow with minimal effort.
As with any investment, vacation rentals come with their own risks and challenges. To make the most of your retirement investment, here are some of the most critical factors that can impact your bottom line.
Tackling your Personal Finances
Not surprisingly, the finances behind a vacation property tend to be the single largest barricade for entering into real estate investments. Most financial experts advise tending to your own debts and long-term goals before shopping for vacation spaces, meaning you'll have to first contend with your own monthly mortgage, college savings for your kids, and a well-stocked emergency account.
Homebuyers today are entitled to a number of strategies that can help them eliminate their personal debts quickly and move toward retirement portfolio diversification. If you're currently paying off a high-interest rate home loan, learning about mortgage refinancing with low upfront costs is worth your time and effort. Those looking to retire in the next few years should also investigate best practices for building an emergency fund, as many traditional savings plans could change in a post-pandemic world.
The balance between your personal finances and future investments is not an easy one to maintain, which is why many retirement planners instead opt to support their golden years with real estate investments through a self-directed IRA. These types of retirement plans offer tax benefits (such as tax-deferred income) to help alleviate any stressors that taking on multiple properties outside of your own home could cause. The cash flow that you generate through your account can be used to manage your property—including repairs and maintenance—which puts less of a burden on you to cover these expenses out of pocket.
Researching the Local Area
Real estate investments can yield massive returns for those with the right vacation rentals in their retirement portfolios. However, the world of real estate isn't an easy one to navigate for those who are new to the industry, which could make your property a risky investment without the right market research.
A required first step in vetting any vacation space is understanding the local area—is your potential investment in a neighborhood where people will like vacationing? Restaurants, outdoor spaces, beaches, and local attractions are all great indicators, but you should also consider the quality of public transportation, how noisy residential areas are at night, and if local governance permits short-term rentals.
Real estate investments are known for delivering a reliable, consistent cash flow into your retirement accounts. Depending on the unique specifications of your local market, this may or may not prove true. Vacation hotspots that are popular during a specific season won't yield the same interest year-round, making them an investment to avoid if you're seeking a steady month-to-month value-add.
Marketing your Property
A week without guests is a week of missed opportunities. If you're considering investing in a highly saturated vacation area, you need to ask yourself how you plan to remain highly visible amidst a vast number of vacation options—hotels, resorts, and other vacation rentals. Vacationers spend 59 seconds on average viewing your property and clicking through your pictures before moving on. With only a minute on the clock, it's critical for rental owners to market their properties in ways that will capture attention and convert bookings.
Market research starts with understanding who your user base is and how they are discovering you and your competitors. Millennials, for example, are more likely to book vacation spots through digital mediums, accounting for the nearly 40% of travelers who make reservations online. If young travelers are your target demographic, you should spend time optimizing your online presence by encouraging guest reviews, boosting your search visibility on Google, and creating rental listings on all the major rental applications.
Once you've realized who is renting properties in your area, your next step is to solve how you plan to capture your target audience. There's no single approach to driving more interest toward your website, but many successful real estate investors use the power of leading technologies to stay ahead of the pack. Drone photography, for example, has revolutionized the way realtors present their listings, as the technology allows them to give a virtual tour experience of the property and surrounding areas. Working with a drone photographer and investing in real estate tech innovations often more than pays for itself with the increased interest in your vacation getaway.
Starting your Investment
With these factors in mind, you're prepared to take on the world of vacation rental management. For further information and help getting started, be sure to contact us today.