With a Self-Directed IRA LLC or
Solo 401(k) you can invest by simply writing a check…
You've come to the right place if…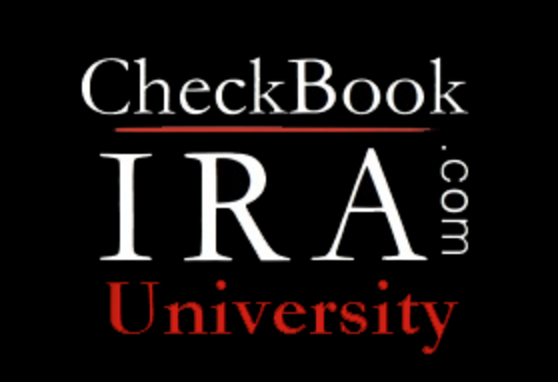 ** NEW** Preppers Page
You are interested in the IRA LLC as an investment vehicle and want answers to your questions but all you seem to get are "sales pitches".
You missed out on IRA Real Estate investments during the "boom" but this time want to take advantage of the current market using your retirement funds.
You want to FREE your IRA from a volatile stock market that is controlled by and for the Gordon Gekko's of Wall Street. MF Global scared your socks off!
You want your IRA to own PHYSICAL Gold or Silver and take delivery but have been told you can't.  BUY PREPPER SUPPLIES WITHOUT TAXES OR PENALTIES!
You are upset with your Self Directed IRA custodian, becoming more & more frustrated with increasing expense, hassle and delays in getting your deals done.
You want a knowledgeable, experienced, responsive and reputable firm to handle your retirement set up but don't know who to trust online.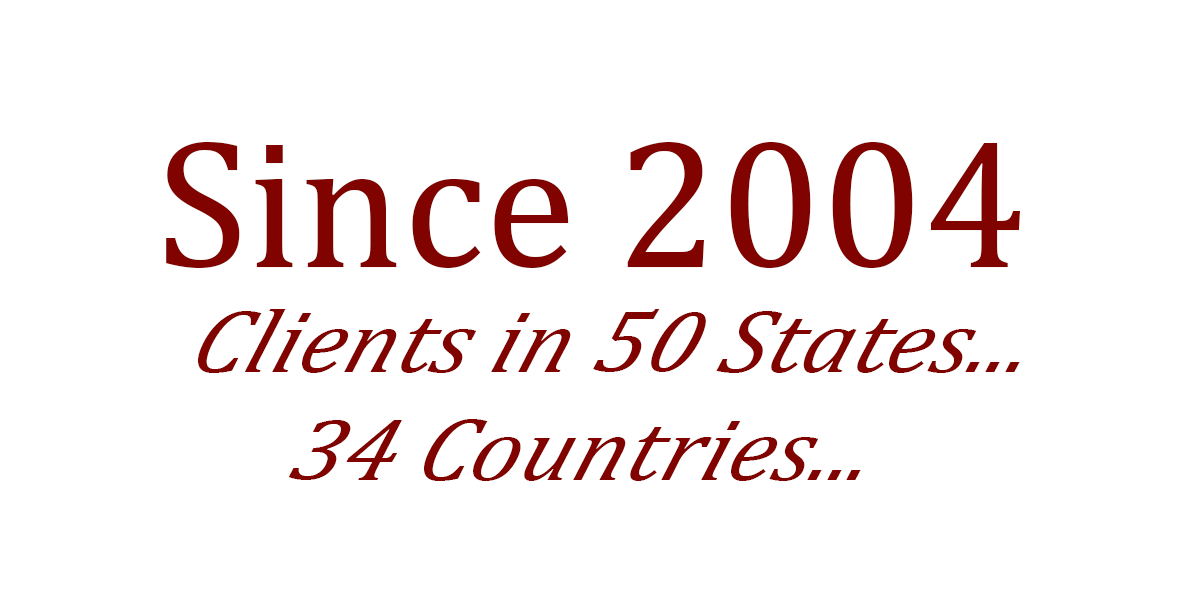 KNOWLEDGEABLE
EXPERIENCED
RESPONSIVE
REPUTABLE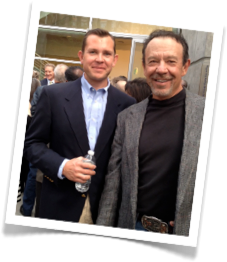 KNOWLEDGEABLE – We educate our clients before, during and after their set up. And they can always call us direct for guidance if needed. There's no extra charge, its included in our setup package. Our site is full of articles, blog posts, links, testimonials, investment examples and informative videos.
EXPERIENCE – Knowledge is important but you also need experience. Over the past 10 years we've served clients located in all 50 States and 34 Countries. There's not many set up scenario's or jurisdictions we've not experienced.
RESPONSIVE – A knowledgeable, experienced staff is not much good if you can't contact them or they won't return your calls. We answer our own phones thus you will NEVER speak with a salesman, only the owners.
REPUTABLE – You want a reputable firm handling your set up. Your funds are transferred from your old Custodian directly to your new Custodian, then on into your local LLC account you set up. Over the past 12 + years we have had ZERO complaints filed with the Better Business Bureau and hold an A+ rating. Take time to read the dozens of testimonials happy satisfied clients here on our site.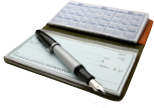 Check Book IRA-LLC gives you the
FREEDOM to invest your IRA
in the way you've been dreaming of!
Instantly have checkbook control from any local bank(s). You pick!
Personally approve all investments and sign all documents necessary for IRA investments eliminating hassle and saving time and MONEY.
With the exception of Life Insurance and Collectibles and a few family members you'll be pre-approved for UNLIMITED investment opportunities.
Want Precious Metals? Now take physical delivery of Gold & Silver Eagles. No storage fees and once you pay our fee the Custodial fees are $100 regardless of the value of your IRA.
Invest in areas of your expertise. Quit relying on "tips" from someone that gets a commission whether your IRA Investments make a profit or not.
Combine all your IRA's or old 401k's or other retirement accounts into one Self Directed CheckBook IRA LLC reducing paperwork, stress and IRA fees.
The annual Custodial fees are only $100 regardless of the value of the IRA and since the investments are done in the LLC there are no transaction fees.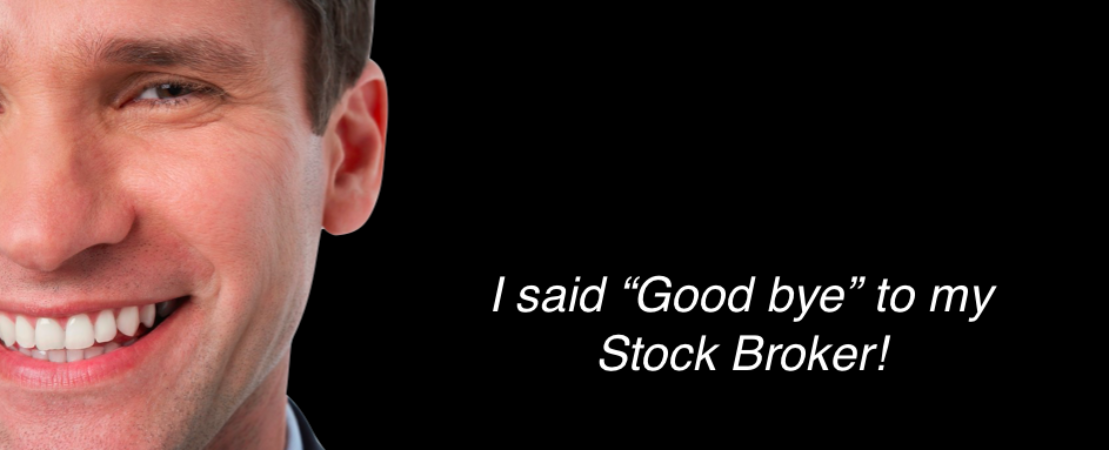 Is This Legal?
Trust the Conclusions of the
IRS, Tax Courts and DOL.
Thousands of Americans have taken advantage of the freedom a CheckBook IRA provides, and are using these structures in every State of the Union, and in many countries.
Since the Swanson v. Commissioner case in 1996, the IRS and the Department of Labor have, through field service advisory letters, and DOL advisory opinion letters, both consistently acknowledged the legality of the Check Book IRA. If you're interested in finding out the legal history of the CheckBook IRA, the Swanson v. Commissioner case, IRS FSA 200128011, and the legitimacy of the structure, make sure to visit our "Is It Legal" page, where we delve into these subjects in detail.

No Salesman Allowed
You will never speak with a salesperson at CheckBook IRA, only the owners. If we are busy we'll call you back in an hour or so. We have nearly 13 years of experience, not only setting these up but in using them in our personal life. Real life experience is far better than someone reading off a script. The IRA LLC may not be for you and, if it isn't, we'll tell you. Also, no need to worry about being hounded to death either by telephone either. You need to make a decision based upon FACTS not being hounded and harassed with 17 voice mails.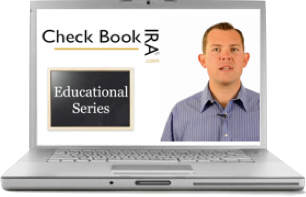 Jordan Sheppherd
is Co-Owner and has been handling all setups for the past 12 years. In fielding over thousands of calls he's heard about every scenario you can imagine. Since there are clients of Check Book IRA literally in all 50 states, he knows the legal requirements for each and can discuss with you various ins and outs of different jurisdictions.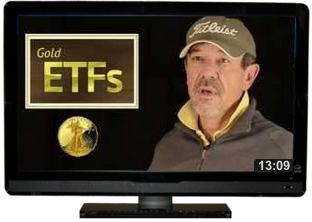 Steve Sheppherd is the Founder and Co-Owner of Check Book IRA and brings a wealth of common sense, both in life and in investing. Having been raised on a large cattle ranch and later worked many fields including carpenter, logger, heavy equipment operator and butcher. In 1984 he founded Sat-Pak Corporation which became the leading supplier of wire to the Home Satellite TV industry. After selling out to his employees he went on to produce a Hollywood movie, a Y2K documentary, patented two tools, one which he sold to Walmart and remodeled and flipped 50 houses in South Bend Indiana. He won't tell you if an investment is a good one, but he can offer tips on how to structure it with your CheckBook IRA LLC.
Testimonials
&
Success Stories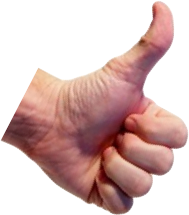 actual Clients managing their investments with their
CheckBook IRA



"I've been buying foreclosed properties.


The ability to write a check on my local bank or go there and get a Cashier's Check enables me to head to the courthouse steps ready to make the purchase.  The Check Book IRA gives me the ability to do repairs which is key."
Dean C. Oregon



"I switched to a Check Book GOLD IRA LLC then bought and stored gold coin two


years ago. With gold going up and the real estate market going down I'm now able to buy nearly three times as many rentals.
R.G. Indianapolis



"Growing up on a farm I understand and feel comfortable with the cattle business. I did a Joint Venture with a farmer

and made over 36% with my CheckBook IRA that's set up with a Roth IRA. I sleep at night knowing where and what my retirement is doing"
Mrs. S.S. Oregon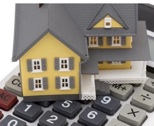 "My old IRA was limiting and expensive. My IRA/LLC gives me the freedom to make mortgages and hard money loans. My annual custodial fee is only $100 even though my LLC balance is now well over $2,000,000. The initial set up fee was well worth it."
F.T. Tampa Bay, FL



"I always wanted to trade the FOREX market and now by simply opening an account with the LLC my IRA owns I can invest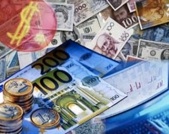 in FOREX and take control of my future and save a ton on taxes"
K.L. Iowa



"Tax liens have proven to be a great investment but were unavailable in my old IRA. Now I simply show up, bid, win, give them a cashier's check from my local LLC bank account. I can resell them easily with the CheckBook IRA"
J.D. Phoenix



"Oil and gas wells are big money makers if you have the knowledge and connections. It's great being able to invest in my field & with who I know. My IRA/LLC makes doing Joint Ventures and partnerships easy. Thanks y'all" J.W. Houston TX



"With the emerging GLOBAL markets and the weakening of the USD I wanted to expand my holdings outside the country.
S.T. Atlanta GA.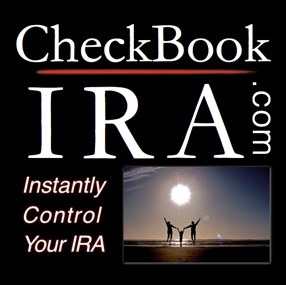 Have additional Questions?
Call
800.482.2760
7-5 PDT
"This is AMAZING"
Perhaps you are AMAZED that the US Tax Code would allow all these types of investments. Many have been told their IRA's were limited to stocks, bonds, mutual funds or CD's. Perhaps you've been told such nonsense by your so called "professional". But that's NOT true?
We are here to help you root out the truth and make some CHANGES! With our educational website, our hands on expertise and our experienced available staff to answer any questions you WILL find out what is and isn't allowed. It's time for you to take grab hold of the investment options that have been legal since the birth of IRA's.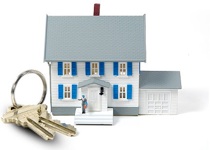 "Real estate has always been permitted in IRAs, but few people seemed to know about this option- until the stock market began to decline. Financial Institutions, meanwhile, had little incentive to recommend something other than stocks, bonds or mutual funds."
Why "little incentive"? Well, brokers are in business to make money and they have no way to profit if your IRA's invests into anything outside of the limited products they offer.
The Tax Code allows them to limit your investments to only the products they offer. To what's best for them, not you.
The IRS makes the following statement on their website
"…..because of administrative burdens, many IRA trustees do not allow IRA owners to invest IRA funds in real estate. IRA law does not prohibit investing in real estate but trustees are not required to offer real estate as an option." (Emphasis added)
How ever, just like a restaurant's menu that doesn't have what you want, you have the right to take your business elsewhere. We're going to help you do just that and go where the "menu" benefits YOUR retirement instead of theirs.
The CheckBook IRA-LLC
will provide you enormous freedom
in your investment choices. For example;
All types of real estate (commercial, residential, bare land), real estate options, tax liens, mortgages and deeds of trust, businesses, all types of loans (including personal and hard money loans), stocks, bonds, CD's, call and put options, foreign investments, joint ventures, LLP's, trusts, partnerships, IPO's corporations, bridge financing, physical Gold/Silver Eagles, GOLD IRA, IRA Foreign Real Estate plus countless other investments.
"What CAN'T I do?"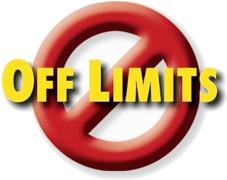 There are only two things Congress said your IRA can not invest in; Collectibles and Life Insurance. In addition,
your IRA can not have any "self dealings" with you or your immediate family. That means they can not borrow from or loan to or enjoy the immediate benefit of your IRA. Simply put the immediate vertical family of the IRA beneficiary can NOT have ANY dealings with the IRA or LLC. Period! That means the sky is the limit!
"Wall Street's Greed is costing us all"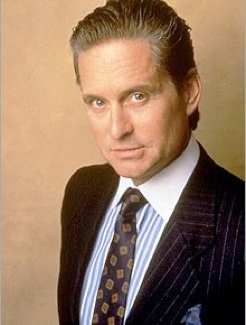 *MF Global stealing $1.6 Billion of clients "segregated" funds, but their CEO told Congress he doesn't know where it is. Talk about 3rd part risk!
*Facebook's IPO fake valuation and insider knowledge that I'm sure you weren't privy to.
*CEO's of bankrupt companies getting 10's of millions in bonuses – sticking it to the taxpayers!
*JP Morgan pleading guilty to recommending investments to their clients they were secretly "shorting" with their own funds.
*An investigation by The Wall Street Journal found that median compensation of CEOs at 21 companies that filed for bankruptcy was $8.7 million. Bottomline NBC News
"I earned it, YOU can't have it… it's MINE"
The only thing worse than not making any return on your IRA is losing it through a lawsuit. A few are in high risk professions, but is anyone really safe from lawsuits? You need added Asset Protection.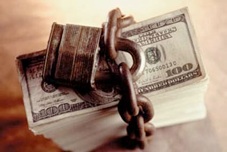 How about being sued because your coffee is hot? Consider the now famous McDonald's lawsuit concerning a lady spilling hot coffee on her lap after leaving the drive through. You'd think, since she was in her 60's, that she'd know by now that coffee is generally hot. However, the jury found McDonald's not only guilty of serving hot coffee but ruled that she had suffered enough to be awarded millions!
My wife's hair dryer has a tag on it warning "DO NOT USE IN SHOWER". There's no common sense. Frivolous lawsuits are rampant.
"A judge could decide how much I retire on?"
Yep, The US Supreme Court ruled that a court could decide how much of your IRA you get to keep if you lose a lawsuit allowing your creditor access to your retirement account. If that doesn't "chap your assets".
In California a state statute puts conditions on how safe your IRA is…
"an IRA is exempt only to the extent necessary to provide for the support of the judgment debtor and his dependents when the judgment debtor retires, taking into account all resources that are likely to be available at the time of retirement."
Our CheckBook IRA is a tool that could keep a judge from deciding just how much of your own retirement is "necessary" for your support. You will sleep better at night knowing the IRA LLC provides powerful asset protection.
HOW AND WHY IT WORKS  –
The IRA-LLC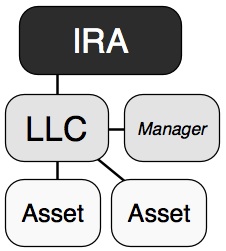 This is the key that makes the CheckBook IRA so powerful. First we move your IRA to a Self-Directed Custodian, one with no investments to sell you. We help the IRA form and own a special customized LLC (limited liability company). YOU are named as the manager and have the sole signature authority. The LLC is a legal entity that has powers and protections that are not possessed by any individual or by any regular IRA.
It is the combination of the self-directed IRA custodian, our special LLC and all the proper paperwork that yields such beneficial results. You are the manager.
It is started, created and owned entirely by your IRA. An LLC that is designed specifically for an IRA, that respects IRS and Department of Labor codes governing IRAs. The legality of an IRA owning an LLC was affirmed in the case Swanson v. The Commissioner in 1996. In fact the case for the IRS was deemed so weak that the Tax Court forced the IRS to pay the $50,000 court costs incurred by the IRA owners.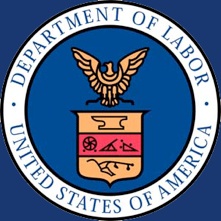 Please note that an IRA owned LLC is different than a regular LLC. One of the lessons learned from the Swanson case was the LLC must formed in a particular way and contain very specific language that meets all IRA codes and requirements, and that satisfies the Department of Labor (DOL). Once formed you as manager must see to it that all rules are strictly followed.
If the LLC is improperly drafted, the entire LLC IRA may be disqualified and taxes and penalties would be assessed. Needless to say, you do not want this to happen! Not to worry, we will handle this transaction from start to finish to make sure it is done according to all the rules and guidelines.

Dear Steve and Jordan,
"I would like to take this opportunity to thank you for your outstanding help, expertise and professionalism in helping me establish my IRA LLC. As you know, at the time I had applied I was pressed for critical time to meet a settlement deadline for a property investment. To make matters worst, the state in which I had
"Your solution… saved the day…"
sent my application to register with could not locate my information. Your solution to immediately iled electronically on my behalf saved the day and my settlement occurred without a problem. You came through to do the right things to make it happen and I offer my most sincere thanks and gratitude. Also, I appreciate your ongoing support.Again, thank you."
Sincerely, Lou Kerdock

"My wife and I recently took control of our retirement funds. Even though in the future a reporter interviewing homeless old people under the bridge may ask me what went wrong, I sleep better knowing we are making the decisions that determine our fate.I know the
"Don't wait until you find the perfect investment"
"professionals" are much smarter than me but I also know they are using my savings to finance multi-million dollar salaries, jet planes, and six thousand dollar shower curtains. I can't say if I had access to their money I would not live it up myself!The staff at Check Book IRA set up the legal structure and guided us through the fund transfer process.I urge you to start early because some of those custodians don't give up your money easily! Don't wait until you find the perfect investment."
Thanks! Ralph & Betty Beer

Steve & Jordan,
I must admit when my husband first talked to me about investing my retirement money in a Checkbook IRA with someone I knew nothing about, I was more than a little skeptical! I held my breath until my money was actually deposited into my account.
"the paper work was easy to fill out, my phone calls were answered quickly "
However, I am not ashamed to admit that I was wrong about this being a scam. You and your staff are very knowledgeable and very patient with an "old lady" who had a lot of questions about you and the process.You made the process very easy to follow, the paper work was easy to fill out, my phone calls were answered quickly and in a matter of 8 days the money was in our checking account."I would recommend your services without reservation."
We have already bought and paid for our first rental and have several other projects in process. I feel much more in control of my future plans for retirement. Thank you so much for making things so easy and I would recommend your services without reservation.
Sincerely, LJ, Ohio
"WHY DO I NEED TO USE AN LLC?"
An LLC (Limited Liability Company) is a business entity that is a cross between a corporation and a partnership and is the PERFECT investment vehicle for your IRA! It gives the liability protection of a corporation, that is to say, even if you own all of the LLC, you nor the IRA can be liable for the it's debts. At the same time it can be taxed as a partnership. This is favorable as the LLC itself will not pay any taxes, rather, it will be the owner of the LLC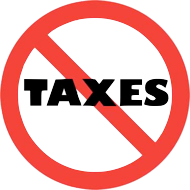 that is liable. But in your case the owner is your IRA. The tax bill will be determined as if the IRA earned the money profits – NOT the LLC.
In short, an LLC is a separate legal entity whose tax liability passes through to the owner of the LLC even though the funds might, at the manager's discretion, remain in the LLC. As a result of this strategy no taxes will be owed on the passive profits generated in the LLC, using your Check Book IRA. The profits stay in the LLC readily available for reinvestment and the tax isn't due until you take a distribution from the IRA.
"I CAN INVEST IN WHAT I KNOW AND WITH WHOM I KNOW"
In the past you were severely limited in your investment options often relying on the investment advice of others. However,
do you have an area of expertise?
Do you have contacts that have "financial connections" you'd like to explore?Through out
my career
I have purchased and remodeled 50+ homes so I feel comfortable with real estate. I also developed a couple of tools for which I received the patents. Twice I put money in a couple of unsuccessful Hollywood films as an Executive Producer (Spielberg I'm NOT).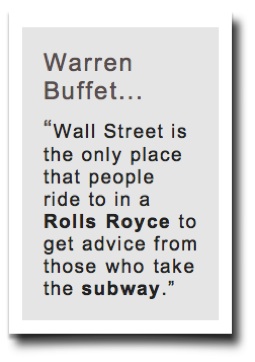 My point is the
CheckBook IRA LLC
could be used in any of these ventures. You could do a joint venture with someone or a partnership.Fred is a client that drives an 18 wheeler. His employer just signed a huge, long term contract for a ton of work and more needed trailers. We taught him how to use his Check Book IRA LLC to purchase two semi trailers.
He then leased them to his employer.
He knows NOTHING about the stock market however he is an EXPERT when it comes to semi-trailers. He now can keep an eye on his investment and is
getting a terrific return
from something he is VERY familiar. We made sure he stayed within the
Self Directed IRA Rules.
Another client financed a property that was valued at $100,000. The owners needed a $55,000 loan. After we set him up with a Real Estate IRA LLC he was able to get 12% interest plus 2 points while holding a secure 55% LTV first mortgage. The borrower didn't have much of a credit record but the property provided plenty of security. As a one year loan, it made 14% and best of all it was safe and in a field that the client understood.If real estate or tax liens happened to be your area of expertise, once you are set up with a CheckBook IRA, you would be able decide to pull the trigger and with Checkbook Control, instantly write a check. The point is you can take immediate control and, if need be, act quickly.Do you know someone starting a new and exciting business in a field in which you have knowledge and experience? Does your gut tells you that it will succeed and you'd love to get in on the ground floor? You could make a loan to them or be a partner with your new IRA LLC. CheckBook IRA is also great for getting involved in Private Placement investments.
Take a look at some of our testimonials regarding not only our services but what some of our clients are doing investment wise. They are our best advertising. One family has 9 members, each with a Check Book IRA.
"How do I get STARTED?"


STEPS TO HAVING CHECKBOOK CONTROL
1. Call NOW and we will review your needs, answer any additional questions and provide you a price based upon how many IRA's you have and the state in which you wish the LLC formed.
2. Then we provide you a few forms to sign and we do the rest. We have our staff set up an IRA account with our IRS approved Self-Directed Custodian and have them contact your current custodian to transfer your IRA directly to this new Custodian. NONE of your funds are received by us. We receive our payment directly from your IRA ONLY after everything is all set up. All or part of your IRA(s) can be moved as well as other retirement plans. Your IRA only has one asset, the LLC therefore the Custodial fees are much lower.
Our staff does all the paperwork for you and because we follow the IRS rules, this transfer or "roll over" is not a taxable event. Other types of plans that may be combined with your IRA into one CheckBook IRA LLC are: Traditional IRA, Roth IRA, Simple IRA, SEP IRA, old 401ks, 403b, Keogh, Pension Plans and many more.
3. While you are waiting on your old custodian to transfer funds, we on your behalf, form the IRA-LLC and name your new Self-Directed IRA as the sole member of the LLC. It is very important that it is done correctly. The special Operating Agreement and Subscription Agreement are the key and must be worded precisely. It names your IRA as the sole owner and you as the manager. You will have total control within the DOL guidelines.
Simply put, in the past your IRA may have owned stock in Walmart or GM
but it now owns stock in an LLC. In fact it owns all of the stock or units. You are the manager.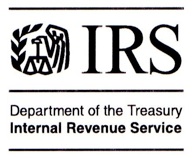 4. We then apply to the IRS for an Federal Tax ID Number for the LLC's bank account.
5. Now you can simply open a bank account where ever you wish and the funds are sent from your IRA to the LLC bank account. You are now ready to invest with all the assets held by the LLC protected! You may now open a brokerage account if you wish or invest overseas.
"I'm ready but how long does it take?"
From start to finish it will take between 2 and 4 weeks for you to be up and running, though our record is 8 days. We do all the paperwork with the custodians, IRS, state offices and pay all the LLC set up fees. This process must be done correctly and we have the experience and knowledge to get you on your way to making the kinds of investments that will allow you to enjoy the retirement of which you've been dreaming.

We, at CheckBook IRA have the
experience, the track record and
the knowledge to assist you in achieving
your retirement dreams and goals.
Call us RIGHT AWAY!
800.482.2760