"Wall Street's Greed is costing us all"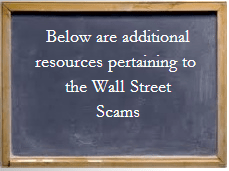 VIDEOS
GERALD CELENTE
listen to him explain how MF Global stole his SEGREGATED funds
(video)
CBO SAYS ANOTHER
$1 TRILLION DEFICIT
(video)
FED BUDGET vs FAMILY BUDGET
(video)
FED DEFICIT AT HISTORIC HIGH
(video)
HELPFUL LINKS
Global Wealth Protection
discusses how the "paper gold" market is leveraged 100 to 1.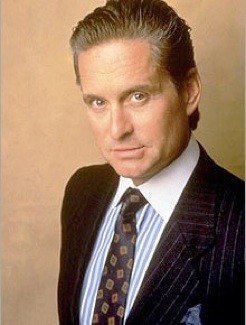 Do you "see red" when you read about…
*MF Global stealing $1.6 Billion of clients "segregated" funds, but their CEO told Congress he doesn't know where it is. Talk about 3rd part risk!
*Facebook's IPO fake valuation and insider knowledge that I'm sure you weren't privy to.
*CEO's of bankrupt companies getting 10's of millions in bonuses – sticking it to the taxpayers!
*JP Morgan pleading guilty to recommending investments to their clients while they were secretly "shorting them" with their own funds.
*An investigation by The Wall Street Journal found that median compensation of CEOs at 21 companies that filed for bankruptcy was $8.7 million. Bottomline NBC News
"I CAN INVEST IN WHAT I KNOW"
In the past you were severely limited in your investment options often relying on the investment advice of others. However, do you have an area of expertise? Do you have contacts that have "financial connections" you'd like to explore?
Through out my career I have purchased and remodeled 50+ homes so I feel comfortable with real estate. I also developed a couple of tools for which I received the patents. Twice I put money in a couple of unsuccessful Hollywood films as an Executive Producer (Spielberg I'm NOT).
My point is the CheckBook IRA LLC could be used in any of these ventures. You could do a joint venture with someone or a
 partnership.
Fred is a client that drives an 18 wheeler. His employer just signed a huge, long term contract for a ton of work and more needed trailers. We taught him how to use his Check Book IRA LLC to purchase two semi trailers. He then leased them to his employer.
He knows NOTHING about the stock market however he is an EXPERT when it comes to semi-trailers. He now can keep an eye on his investment and is getting a terrific return from something he is VERY familiar. We made sure he stayed within the Self Directed IRA Rules.

Another client financed a property that was valued at $100,000. The owners needed a $55,000 loan. After we set him up with a Real Estate IRA LLC he was able to get 12% interest plus 2 points while holding a secure 55% LTV first mortgage.
The borrower didn't have much of a credit record but the property provided plenty of security. As a one year loan, it made 14% and best of all it was safe and in a field that the client understood.
If real estate or tax liens happened to be your area of expertise, once you are set up with a CheckBook IRA, you would be able decide to pull the trigger and with Checkbook Control, instantly write a check. The point is you can take immediate control and, if need be, act quickly.
Do you know someone starting a new and exciting business in a field in which you have knowledge and experience?  Does your gut tells you that it will succeed and you'd love to get in on the ground floor?
You could make a loan to them or be a partner with your new IRA LLC. CheckBook IRA is also great for getting involved in Private Placement investments.
In short, the CheckBook IRA LLC give you the ability to break away from Wall Street.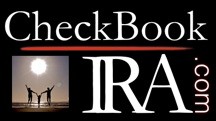 You are only ONE phone call away from
escaping their greedy clutches!
833-401k-IRA (800-482-2760)